Welcome to BULGARIA :)



BULGARIA: country information

Full name: Republic of Bulgaria
Location: Bulgaria is situated in Southeastern Europe. It lies in the Northeastern part of the Balkan Peninsula. To the north it borders Romania, to the west the Republic of Macedonia and Serbia, to the east the Black Sea, to the south Greece and to the southeast, the European part of Turkey.
Area: 111 000 sq km
Terrain: Extremely varied: sweeping plains and lowlands, lush pine-covered rolling mountain ranges as well as high, jagged, snow-capped peaks, valleys and lovely gorges.
Climate: Bulgaria is on the border-line between the temperate and Mediterranean climatic areas. The climate is temperate continental in its northern part, while the Mediterranean climatic influence is strongly felt in its southern part.
The average annual temperature is 10.5°C. The average January temperature is around O°C. Average summer temperatures rarely exceed 30°C.
Population: Bulgaria has a population of approximately 6 500 000 people (2021)
Official Language: Bulgarian

Alphabet: Cyrillic
Religion: East Orthodox Christians (86 %), Muslims (13 %), Catholics (1 %)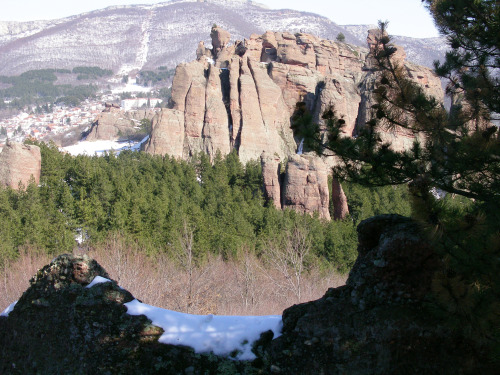 State government: parliamentary republic
Capital: Sofia
Main Cities: Plovdiv, Varna, Bourgas, Rousse, Veliko Tarnovo
Currency: Bulgarian Lev (1 BGN = 100 stotinki)
Approximate exchange rate: 1 EUR = 1.96 BGN
International dialling telephone code: +359
Local time: GMT (London) + 2 hours
Important telephone numbers: Emergency 112
Ambulance 150
Fire Brigade 160
Police 166