Yuliya Speroff,
DELTA Module 2 course

Dear AVO team,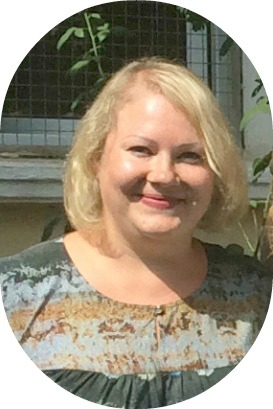 I would like once again to thank you for everything you did to help us survive and succeed in the course!
Albena, Galya and Svetla,
Thank you for all your encouragement and support. Thank you for checking our papers and lesson plans at the weekends and late at night and encouraging us to try new things! Thank you for looking out for us and guiding us in the right direction.
Desi and Geri, thank you for helping us with all things admin and apartment and thank you for telling us not to worry when we needed it the most!
I really appreciate the hard work everyone put into making this course happen and into helping us.
Alexandria, USA, CELTA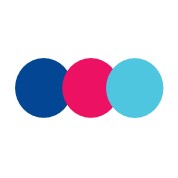 Jackie, UK, CELTA

- Introduce yourself, please. Where are you currently working?
My name is Jackie and I've been working as a TEFL teacher in the Basque Country for the last five years. At the moment I work in a private language school catering to adults of all levels.
- What was special about your CELTA experience (from a professional and human point of view)?
From a professional point of view the CELTA experience really boosted my confidence as a teacher and reassured me that my methodology was sound. It was also a fantastic opportunity to meet other teachers from different backgrounds to share ideas, knowledge and experience. Moreover, I was pleasantly surprised to find so many Bulgarians on the course who made me feel incredibly welcome and greatly enhanced my time in the country.
- What will you remember from your course experience in Sofia? Was it all worth the effort? In what way did it help your further development?
The perpetual cutting up of pieces of paper; some hilarious CCQs; frantically watching the clock in a bid to avoid overrunning; enthusiastic and friendly students; helpful tutors who knew their stuff and a great bunch of trainees to go through it all with. It was definitely well worth the effort and now I'm even thinking I might do the DELTA in a few years. Although I've returned to the same place of work, I hope CELTA will open so doors for me as I plan on looking for summer work in some new destinations next year.
- Will you recommend our course to friends or colleagues? What piece of advice would you give them?
I'd definitely recommend the course and I'd say that Sofia is an ideal place to do it. In terms of advice, I'd just say be prepared for a lot of tedious paperwork, try not to be afraid of your students (they will probably be the nicest and most forgiving ones you'll ever have!) and have fun with it.