Ognyan, Bulgaria / CELTA
I would recommend CELTA in its blended format and I appreciate AVO Bell specifically because they are sensitive to their trainees' needs and future opportunities. The course gave me a taste of teacher work in a safe environment and gave me useful networks with other people who are interested in the same field.
Laura, USA / CELTA
I think the best part of the whole CELTA experience was that I got to observe other teachers/trainees, exchange ideas, share knowledge and precious moments which I will treasure forever. Thanks!
Malcolm, UK / DELTA & CELTA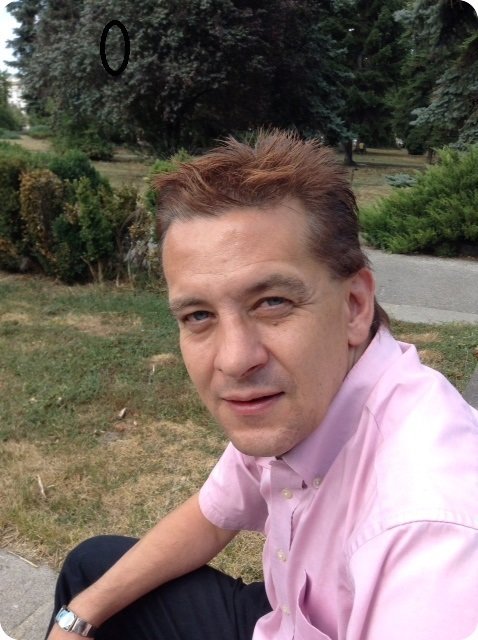 Director of studies & CELTA tutor
Malcolm English
Tokyo, Japan
I completed DELTA Module 2 in Sofia in 2010. It was by far the most rewarding teacher training experience I had ever received. The course tutors were very knowledgeable and professional. I learnt more in the six weeks of DELTA that I had in twenty years of teaching. After completing DELTA, I trained at AVO-Bell once again to become a CELTA tutor, again under excellent guidance and supervision. I can sincerely recommend taking CELTA or DELTA in Sofia to anyone who wishes to further develop their teaching skills.

It's been a great & useful experience. A good 1st step for someone with no teaching experience whatsoever. I got the appropriate tools to get into a real classroom. The tutors were strict & fair. Very giving as well. Great working conditions. Sofia is a surprising city. Amazing people, good fun and an abundance of things to do and go. Overall a unique experience that anyone who's after a teaching career should seek. I'm currently working in Thessaloniki in a private institution Interactive Learning.
Theodore, Greece / CELTA
The CELTA experience at AVO-Bell was something I will remember for the rest of my life. Due to a combination of the excellent teacher trainers, whose varied approach and teaching methods were truly invaluable, alongside the support staff and Directors at the school, who were all extremely helpful, I can honestly say that AVO-Bell was a perfect place to have undertaken this intensive course.
Ben, UK / CELTA
The most valuable part of CELTA for me were the teaching sessions. This is where you get to test your
skills and find out first hand what works in a classroom environment. You learn so much not just by trying things out but also by watching your fellow trainees.
I was so excited about the end of the course, the feeling of having accomplished something was most gratifying. But then I woke up the next day and .... I realized that I missed my CELTA!
Elena, Bulgaria / CELTA
When I think back on my CELTA experience at AVO, I always smile. The CELTA is a very intense course, but my trainers/tutors and the AVO staff were wonderfully professional and supportive. My trainers were always there for me if I was confused about something or I needed an extra hand. They were very professional and very knowledgeable, and always gave constructive advice. Not only are they great tutors, but they are also wonderful teachers, and I learned so many different techniques while watching them during my teacher observation sessions... Sofia is also a wonderful place to do your CELTA. It's a beautiful, friendly city, and there are so many different activities that you can do. The people there are also very friendly and it is easy to get around.
Miriam, Egypt/Canada, CELTA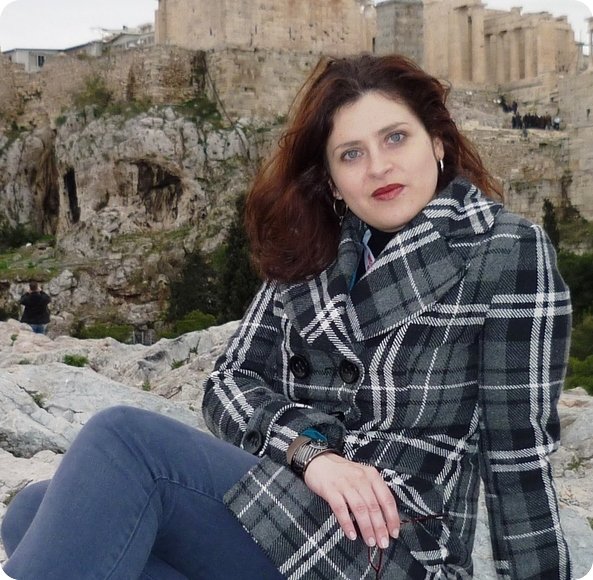 I entered the course with an MA degree in British Studies and from the perspective of an experienced teacher (I had taught English for more than 5 years before the course) I had some doubts about whether it would be of any use. It was. It was of great use. It managed to answer a lot of questions and revealed many marvelous methods and strategies, which were new to me. I continue teaching at university – not just general English courses but also a number of academic language-related disciplines. After the CELTA course I have felt more confident, and my classes are more interesting (at least according to my students
). It entirely changed my way of teaching and I think it developed further my professional skills.
The people I am most grateful for shaping me as a professional are my CELTA tutors – Paul, Galya, Albena, and Daniel. Thank you all for being so tolerant and responsive to us.
Maria, Bulgaria / CELTA